About Us
Founded in 1869 by Thomas Weir, Weir & Sons has grown to become one of Dublin's best recognised luxury retailers. Even before you enter our famous landmark building on Grafton Street you know the shop is something special. Bright curved windows light up the street and on entering the store, your eyes are dazzled with displays holding thousands of luxury watches and jewels. With the charming front door panel, and building steeped in history, it is almost as if stepping back to an era gone by.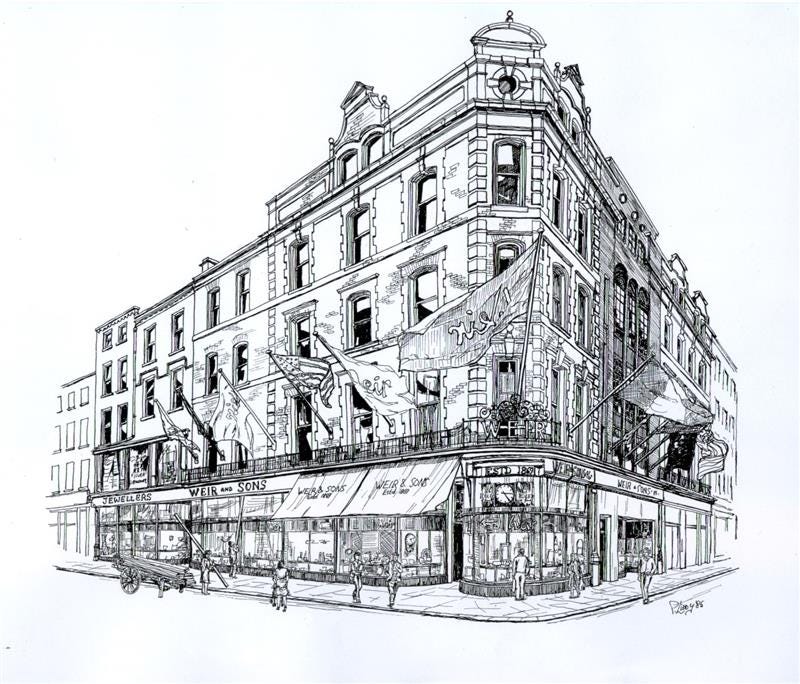 A Place Where Expectation Meets Reality
Across our two locations on Grafton Street and Dundrum Town Centre, we offer exceptional service to help you make your luxury purchase. Whether you're looking to find your perfect engagement ring, a luxury watch or a spectacular jewellery piece, we are committed to making your experience a memorable one. Book an appointment with our Watch or Jewellery Department to browse our collections, with our knowledgeable staff. Visit Weir & Sons, to experience how expectation meets reality.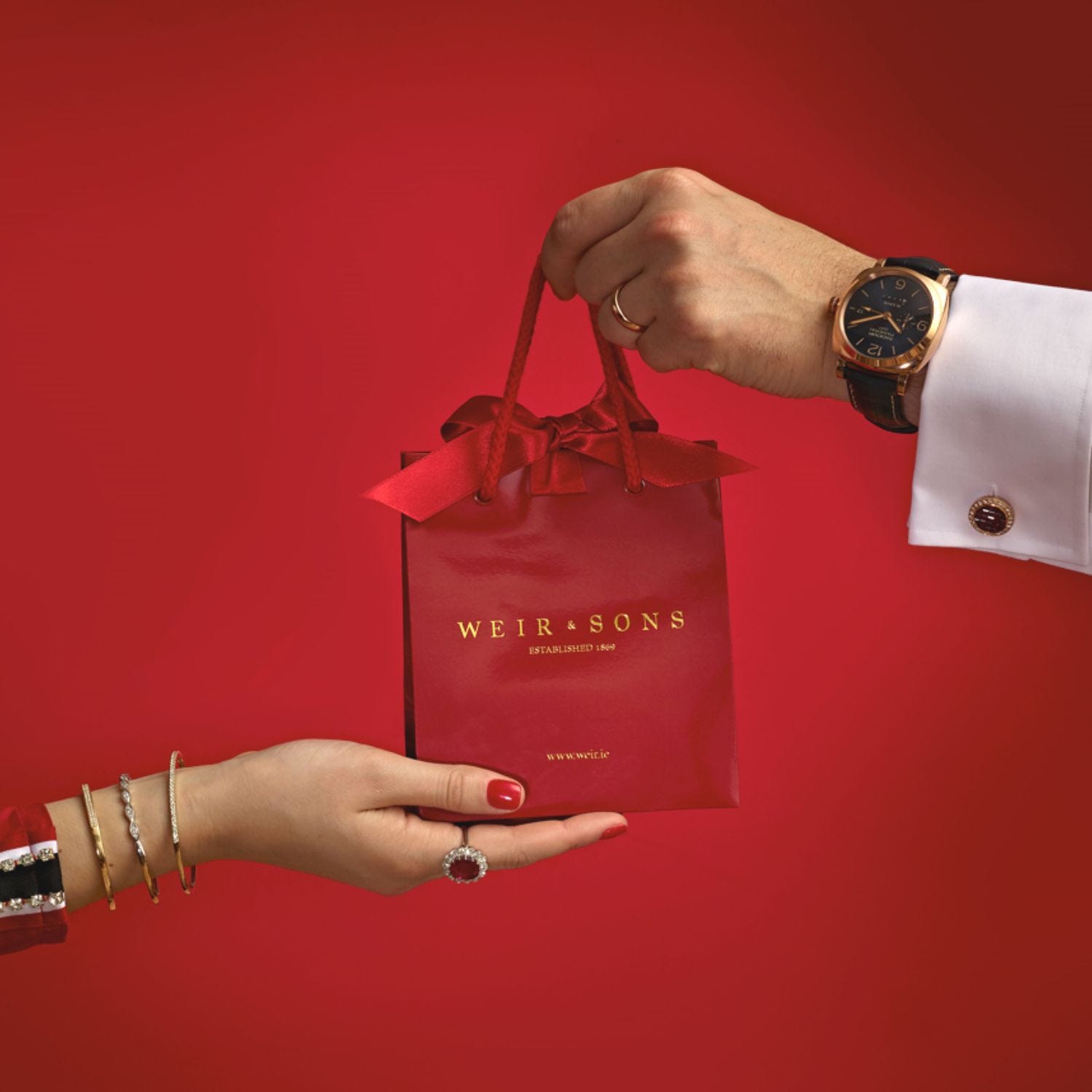 Our Workshops
Our Jewellery workshop and Watch workshop are both filled with wonder, where craft has been passed down from generation to generation, and beloved pieces from all over the country come to be revived. Our watch workshop looks after battery replacements and watch servicing. We are now an official Rolex Authorised Service Centre which means that three Rolex-trained watchmakers and a technician will offer a first-class service to your timepiece in-store. Our jewellery workshop covers everything from jewellery repairs, engravings, pearl restringing, remounting rings to creating bespoke pieces. Discover the craftsmanship that makes our workshops some of the finest in Dublin.