Autumn/Winter 2023 | Jewellery Trends at Weir & Sons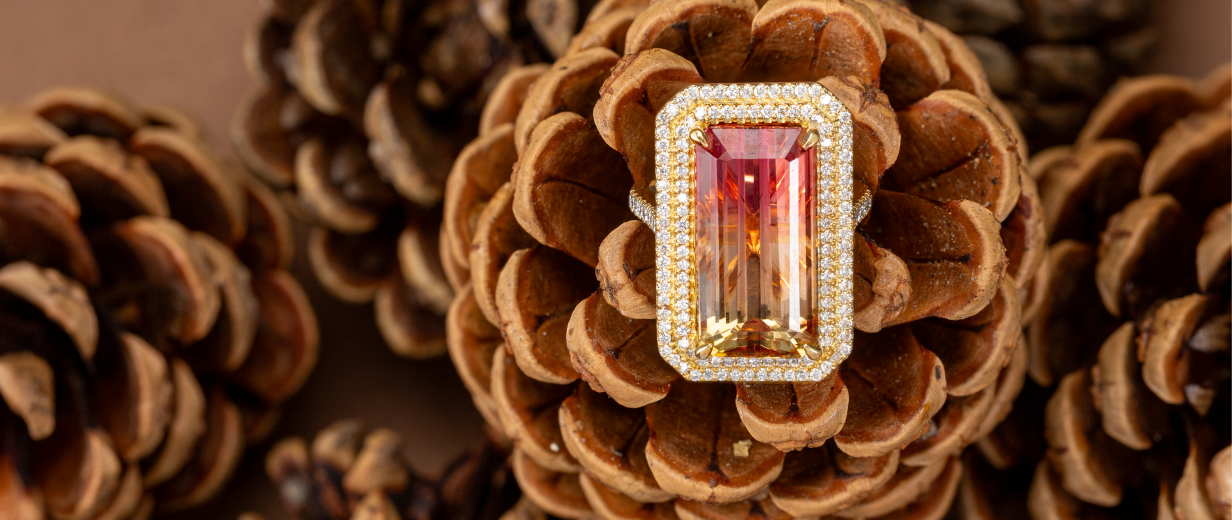 As the upcoming season draws near, our focus shifts to the intricacies of the fine jewellery landscape. Let's revisit the styles that are poised to make a significant impact this autumn/winter season and unravel the intriguing developments.
At Weir & Sons, we're presenting the key trends in the jewellery scene to keep an eye on, along with some recommended pieces to consider adding to your collection as a preview of the forthcoming season.
Statement Earrings
Large and striking statement earrings have returned to the jewellery scene, commanding attention with their impressive size and distinctive style. These earrings are available in a diverse array of designs, such as hoops, dangles and studs. They can be crafted from various materials, including gold, silver and vibrant gemstones. There are numerous bold designs that exude an air of utmost sophistication.
Chunky Chains & Cuff Bangles
Chunky chains have made a stylish comeback, serving as an excellent means to infuse a hint of edginess into any ensemble. These chains are available in different thicknesses and offer versatility, as they can be worn individually or layered alongside other chains. When paired with a minimalist outfit, they can exude a remarkably contemporary and sophisticated appeal.
Cuff bangles are currently in high demand due to their versatility and stylish allure. They offer multiple options—worn alone as a standout piece or stacked with other bangles. They've gained popularity for their ability to add elegance to both casual and formal outfits.
Pearls & Crystals
These timeless gems now come in a wide range of designs and styles, suitable for various jewellery tastes. You can incorporate pearls into your look through earrings, necklaces and bracelets, showcasing their versatility. Today's interpretation of pearls leans towards a more contemporary, edgier and personality-infused approach. If you happen to have some older pearl jewellery in your collection, don't hesitate to revamp it and embrace a refreshing, modernized take on this classic trend.
Crystals are going to be big for Autumn. High-impact and clustered versions will make an impact this season. These pieces not only feel primed for eveningwear looks, but also pair with wide-cut denim pieces.
Coloured Gemstones
Coloured gemstones are gaining ever-growing popularity as individuals seek distinctive and vibrant means of self-expression. Spanning from sapphires to emeralds, these gemstones offer a spectrum of hues and are available in a diverse array of designs and styles. Incorporating colourful gemstones into your ensemble enables you to make a bold statement, effortlessly transforming even the simplest outfit into a look for any occassion.
The Season's Standout: Bold in Red
Red's influence doesn't stop at clothing, it's poised to conquer the world of jewellery too. It's great to combine red jewellery with all-black or white ensembles, a styling technique that makes it accessible for anyone to incorporate vibrant jewellery into their wardrobe, even if they typically lean towards monochromatic outfits.
This season is the perfect time to embrace experimentation with jewellery and accessories in a whole new light. Numerous avenues await your exploration, from attention-grabbing statement earrings to edgy bangles. Elevate your attire by infusing a touch of bling into your unique signature style. Jewellery trends have evolved to cater to diverse tastes and preferences, ensuring there's something for everyone.