Cannes Film Festival 2023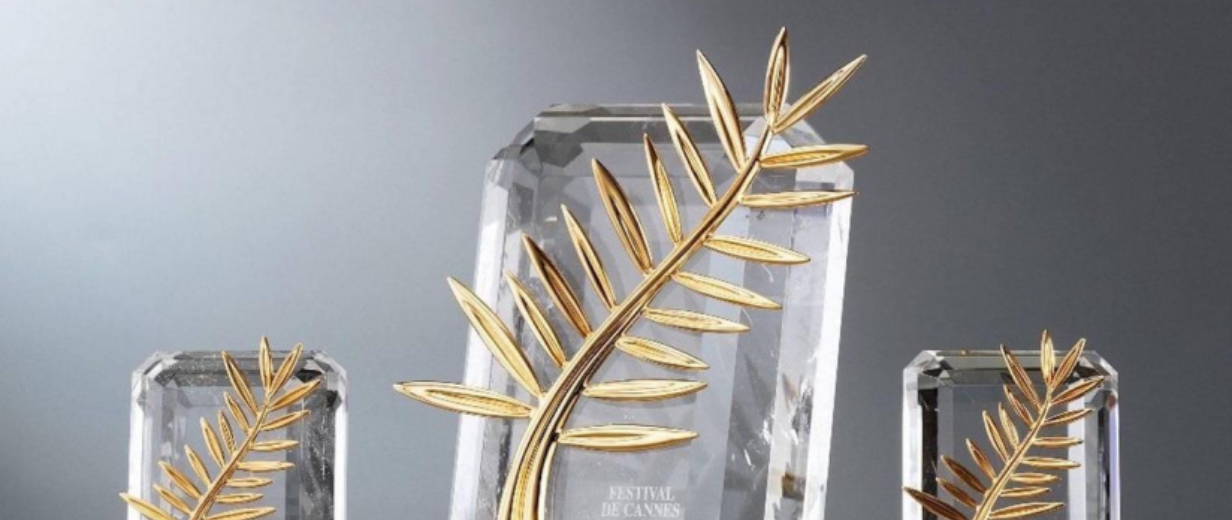 Step onto the glittering stage of the 2023 Cannes Film Festival, where celebrities are embracing opulence and enhancing their exquisite designer dresses with a breath-taking selection of jewellery and watches.
Cannes is not just a showcase for the world's most exciting new films but also a hotbed of style, elegance, and luxury – and that includes the watches adorning the wrists of our favourite celebrities. Watches took centre stage as well, effortlessly complementing the dapper ensembles of the world's most stylish celebrities. From timeless classics to avant-garde designs, the wristwatches on display showcased the perfect fusion of precision craftsmanship and sophisticated aesthetics. The red carpet witnessed an array of luxurious timepieces, each exuding its own unique charm and making a bold statement about the wearer's discerning taste. As the cameras flashed and the stars dazzled, these meticulously crafted watches added an extra touch of elegance to the already extravagant affair, becoming the ultimate accessory for the modern man of refinement.
Jewellery was also on the spotlight as many celebrities were showing their opulence and latest trends on the red carpet. Dazzling earrings and necklaces are commanding attention, adorned with enchanting diamonds, emeralds and rubies. These breathtaking gemstones ensure that those who wear them shine brightly, infusing the red carpet with an unmatched charm.
---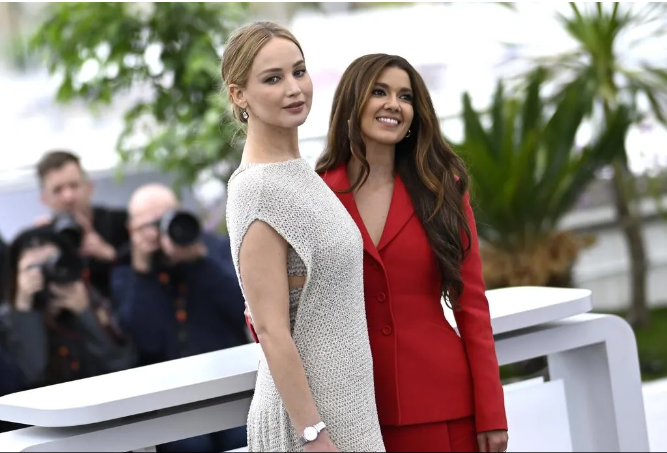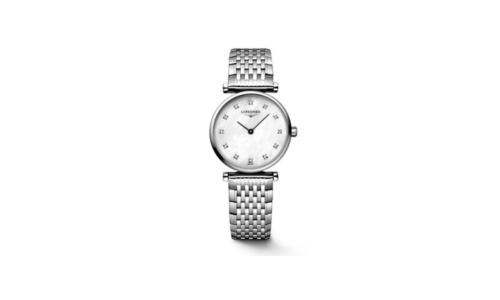 Longines La Grande Classique, 24 mm in Steinless Steel
Jennifer Lawrence caught everyone's attention at the Cannes Film Festival with her stunning Dior mesh dress. While the dress featured an interesting cut-out and tie-up element at the back, it was her La Grande Classique de Longines watch that truly stood out. Part of Longines' 1992 collection, this elegant timepiece boasts a slim profile and a timeless charm. Its case is adorned with 44 Top Wesselton diamonds, and the sapphire-crystal glass ensures its durability, making it perfect for long hours of important photocalls like Jennifer's. With its minimalist design, the watch subtly exudes a sense of understated luxury, earning it a top spot among our favourite watches on the Cannes red carpet.
---
At the festival, the accomplished Michael Douglas was noticed donning the TAG Heuer Carrera Date 36mm, Stainless Steel. This esteemed timepiece, known for its blend of classic appeal and verified performance, suits Douglas's refined style. The Carrera, with its captivating blue dial and vibrant red accents, pays homage to the robust persona of this prestigious watch, imbuing it with an air of distinct opulence that resonates well with Douglas's own charismatic allure.

At Weir & Sons, find the perfect watch to elevate your style for any occasion.
---
Natalie Portman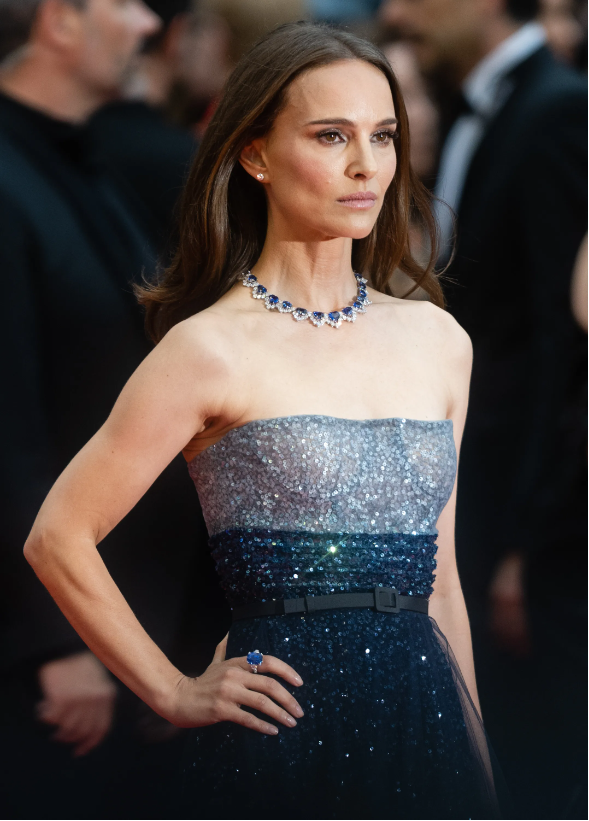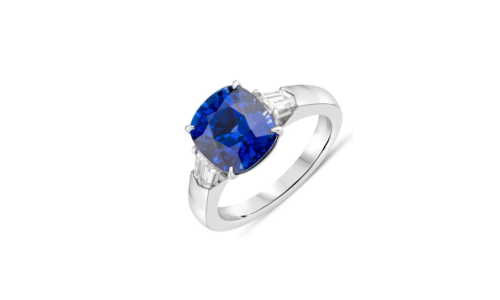 Platinum Sapphire and Diamond Ring
American actor and 'Godmother' of the 2023 Trophée Chopard, Portman wore a necklace from Chopard's Red Carpet Collection crafted in 18k Fairmined-certified white gold. It was set with over 119 carats of blue heart-shaped sapphires and over 36 carats of white diamonds. She teamed the piece with matching white diamond earrings and a sapphire and white diamond ring.
---
Gigi Hadid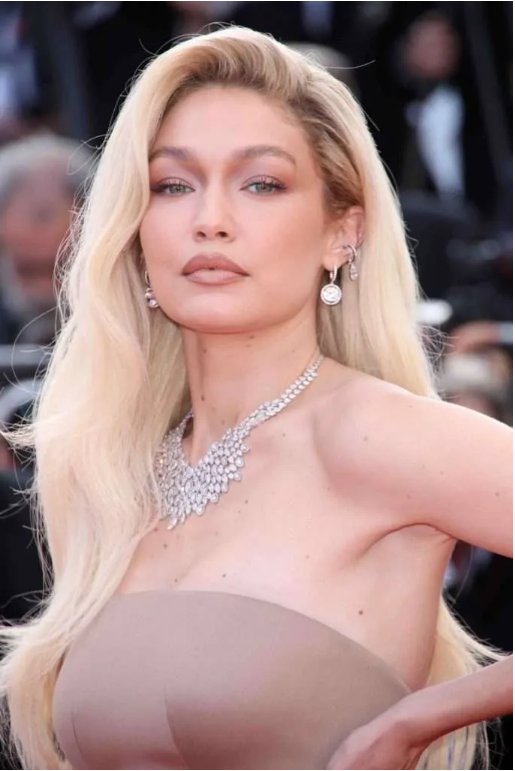 Swarovski Rhodium Plated Millenia Drop Earrings
Supermodel Hadid, a former Messika brand ambassador, attended the red carpet premiere of historical drama Firebrand looking smoking hot in a suite of Messika diamonds. She paired a double ring and pink and yellow diamond Toi et Moi ring from the Maison with its sumptuously lace-like Roaring Diamonds high jewellery necklace, from its Paris set One Fête collection.
---
Ester Expósito
Spanish actress Exposito looked absolutely sublime as she graced the Black Flies red carpet call. Her ensemble was taken to new heights of elegance with a stunning set of Messika diamond jewelry. The intricate craftsmanship of the diamonds adorned her neck and ears, creating a mesmerizing display of brilliance and sophistication. Each facet of the diamonds seemed to dance with the glimmering lights, casting a spell of enchantment upon all who beheld her. Exposito's choice of Messika jewelry showcased her impeccable taste and added a touch of timeless glamour to her already radiant presence. It was an unforgettable moment that will be forever etched in the annals of red carpet fashion history.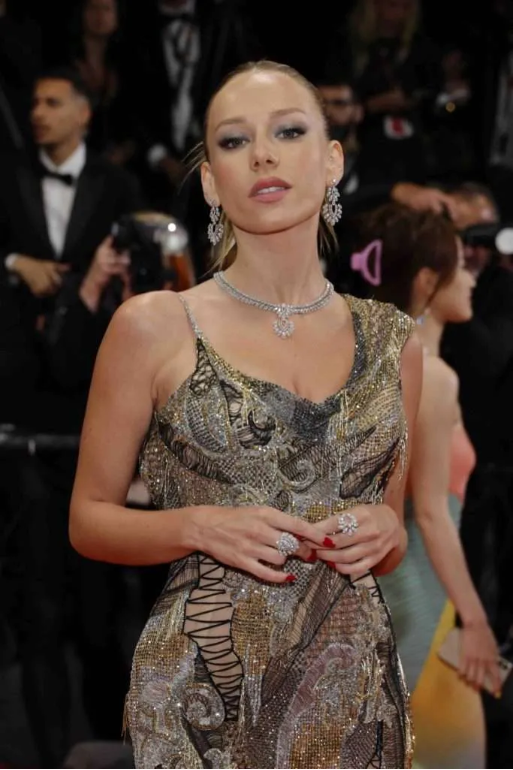 ---
Amy Jackson
Amy Jackson made a stunning entrance at an event, captivating everyone with her elegance. She wore exquisite Chopard jewellery, including diamonds, sapphires, and emeralds, which beautifully adorned her neck, wrists, and ears. Her choice of an all-black Pinko gown added mystery and allure to her look, accentuating her curves and creating a captivating silhouette. With her confident and poised demeanour, Amy left a lasting impression on the red carpet, solidifying her status as a fashion icon. This ensemble marked a defining moment in her career, leaving spectators in awe of her beauty and fashion sense.
---
Whether you seek a lavish timepiece or a bold statement or jewellery, Weir & Sons have an offering for every occasion