Dream Catcher | An Insight into our Jewellery Workshop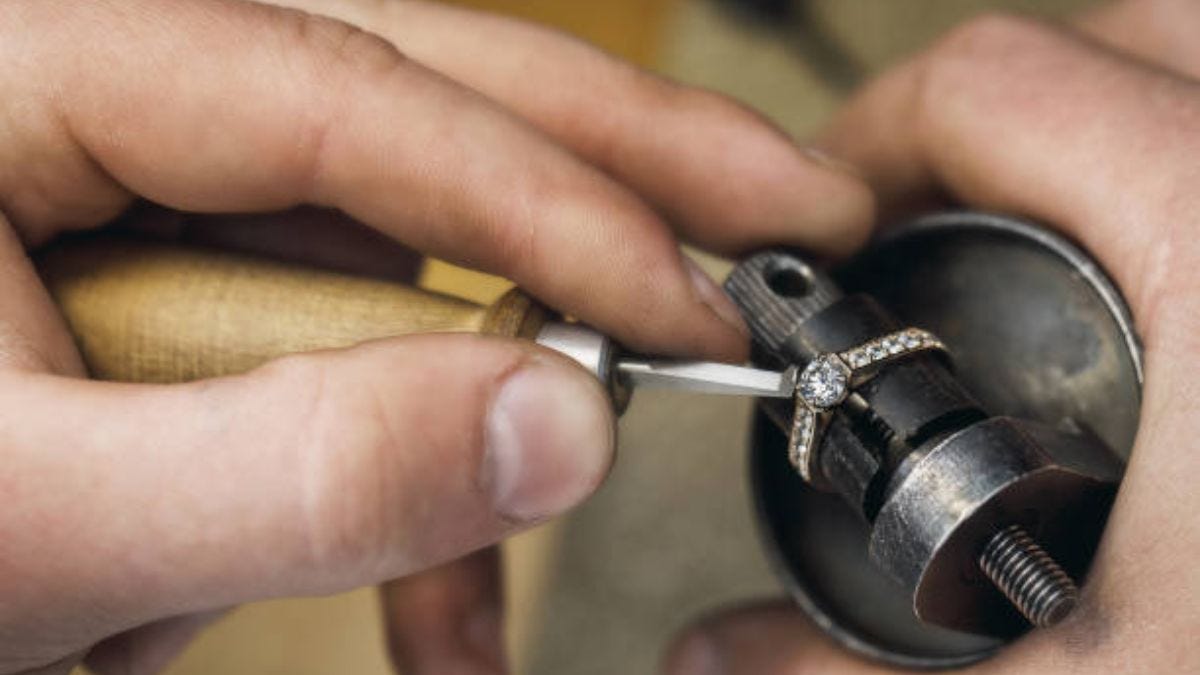 From restoring and repairing 100-year-old jewels to creating that perfect, everlasting engagement ring, the jewellery workshop is where much of the magic at Weir & Sons happens. Our workshop manager Andrew Meehan tells us why passion and a personal touch always guide what they do.
There is something deeply fortuitous about how Andrew Meehan found himself heading up the jewellery workshop at Weir & Sons. As a young apprentice goldsmith, he used to walk up Grafton Street and press his face into the glass of the Weir & Sons windows, admiring the beautiful craftsmanship within. "One day", he would think to himself, "I will work there". And so, a few decades later and having acquired an extraordinary amount of skill and knowledge, Andrew's dream was realised. In 2018, Andrew became the jewellery workshop manager at Weir & Sons, ushering in a new era of the historic century-old workshop.
Above the hustle and bustle of the store, amid antique cabinets and drawers filled with timeless tools of the trade, there now sits state-of-the-art machinery as the finest materials become hewn into adornments that will last generations. It is here that Meehan fashions masterpieces out of metal, or brings vintage treasures back to life. It was always meant to be, he says " I suppose from a very early age, I knew whatever I'd do would involve working with my hands". As a cycling enthusiast from boyhood, a job delivering packages for Fields jewellers combined two loves and led to an apprenticeship in the workshop. He immediately knew this was for him.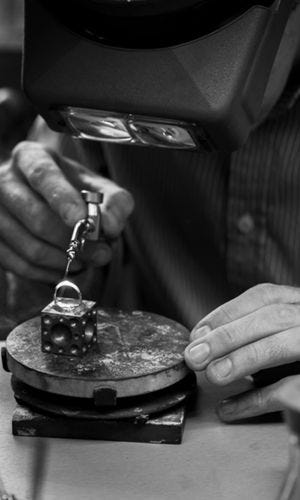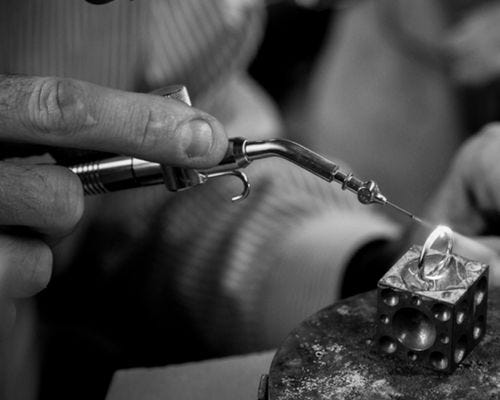 Taken under the wing of one of the senior goldsmiths there, he quickly learned that being good largely came down to consistency and attention to detail. Above all though, it taught him about the core principles of producing fine work. "A lot of it boils down to personal pride. You have to want to do the best," he says. Starting by making pieces of souvenir jewellery for export to the US market ("There's nothing I don't know about Claddagh rings", he says), being one of five silver and goldsmiths producing weekly batches of 600 pieces was an early test of skill. "When you are making large volumes from scratch, you have to remember that the customer is only buying one, so each one has to be perfect. So it gives you that focus."
As time went on the challenges grew, with new metals such as white gold, rose gold and platinum becoming more commonplace, as well as the introduction of cut stones and new settings. He began to carve out a niche as an expert maker and restorer, talents that at Weir & Sons - with its unique offering of bespoke jewellery, especially engagement rings and wedding bands - have been given full rein.
Over the years styles have changed, says Meehan, but the responsibility of creating something that is to last at least one lifetime has remained the same. "There's nothing else in life that you wear every single day. Everything is so disposable now. Yet the first things that people put on are their engagement rings and their wedding rings." the demanding nature of modern life has meant jewellery has to be even more durable too. "Everyone is so busy now, so the rings have to be able to take that. There is an awful lot of responsibility on our part. The jewellery industry is based on sentimentality. That's the key thing. Whenever there's a significant milestone, it is genuinely a piece of jewellery to commemorate that."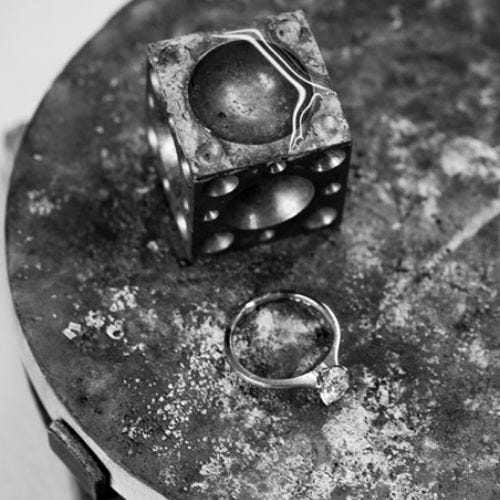 Apart from making and creating the perfect ring, a good deal of what they do in the workshop is repairing and resetting where necessary. No day is ever the same, from vintage restoration to brand-new rings needing to be sized or altered. "We got a ring in the other day," recalls Meehan. "It was from 1910. The customer wanted it repaired and unfortunately it was just too far gone. But what we offered to do was to remake it in exactly the same way, take the stones out and remount them, and it would be like the day it was bought." Which is what he did. It is now reborn for generations to come. "And please God," he smiles, "it'll last for another 100 years."
He cites the goldsmith Ron Elliott as a real hero in terms of his craft. "He has the best pair of hands I've ever seen. You talk to anybody in the trade, they all say the same thing. He's seventy. The knowledge he has is second to none." Russell Lord (owner of Lord of London jewellery) is someone he rates highly also.
"Next to Ron, he would be the best goldsmith I've ever seen. You're proud to call these people your friends. And you only hope one day that you will be classed as good."
If he has any advice, it is to treat your jewellery with respect. The key word, he says, is 'precious'. "You wouldn't do the gardening in your wedding dress. So it's the same when it comes to jewellery. Treat it accordingly." Bringing vintage pieces back to life is something that gives a particular satisfaction though. "It's a wonderful feeling, because whether it is someone's grandparents or their great-grandparents, they still walked into a jewellers one day as a young couple with the same hopes, dreams, aspirations. They were setting off on their journey. And it could be left to a mother who has left it to a daughter, and the cycle is starting all over again. The names may be different, but the journey is the same.
"That's why this is an industry that caters for sentimentality," he continues. "It's very precious to people." It's the gift that keeps on giving for Meehan too, that opportunity to make someone's dream come true. "Everybody has a picture in their head of what their perfect engagement ring is. It's our job to try and make that for them, so when they walk out the door, for the rest of their days when they look at their finger, they're still in love with the band. It is a big ask, but it's what we do".