Over 150 years of heritage
OUR HISTORY
Established in 1869, Weir & Sons are proud to be the Official Rolex Retailer in Dublin, Ireland and look forward to welcoming you into our dedicated Rolex Showroom. Our team are expertly trained to guide you through our Rolex collection to help you choose your perfect model. Weir & Sons have a Rolex-trained watchmaker on-site available to carry out a wide range of servicing, cleaning, polishing and repairs.
OUR HERITAGE
Weir & Sons was founded in 1869 by Thomas Weir, a goldsmith by trade and is still run by the same fourth and fifth generation family members. Our family business is run with a respect for it's heritage and with a passion for the future. Weir & Sons continue to evolve through the generations.
ROLEX AT WEIR & SONS
Even before you enter the landmark building on Grafton Street you know the shop is something special. Weir & Sons is the largest jewellers in Ireland and the UK with unrivalled watch expertise. We are proud of our long standing relationship with Rolex which can be tracked back to the 1920s and look forward to the next 100 years of business together.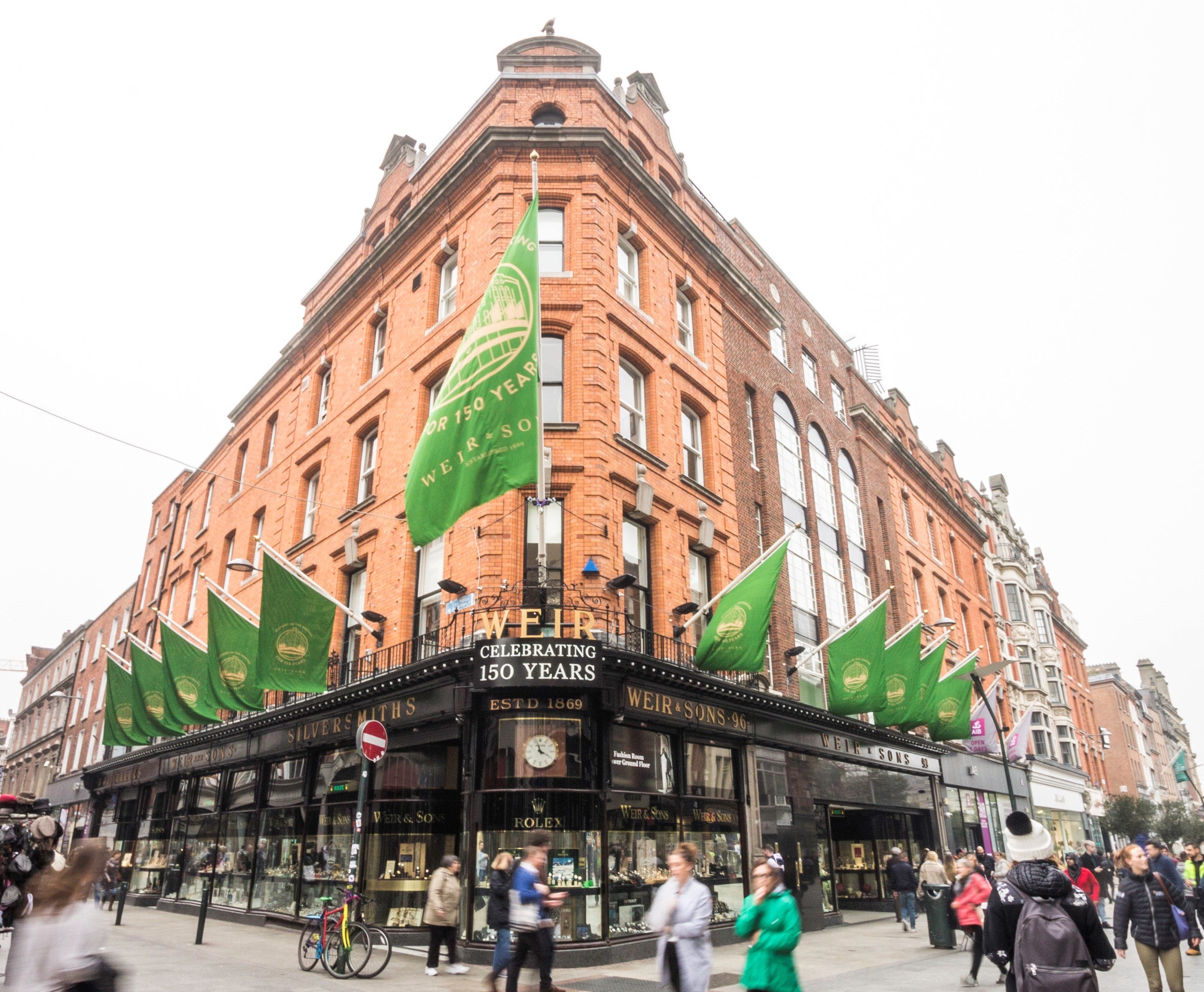 THE WEIR & SONS DIFFERENCE
We are proud of the expertise and knowledge of our vibrant staff who are dedicated to providing the highest standard in customer service. We take pride in the aftercare services we have to offer our customers with a fully Rolex-trained watchmaker on-site to carry out services, polishing and repairs on our premises.
CONTACT US
Visit our Rolex Showroom in Dublin or contact us directly to speak with one of our experts. Our team look forward to guiding you through our extensive collection of Rolex watches.