Guide to Celtic Jewellery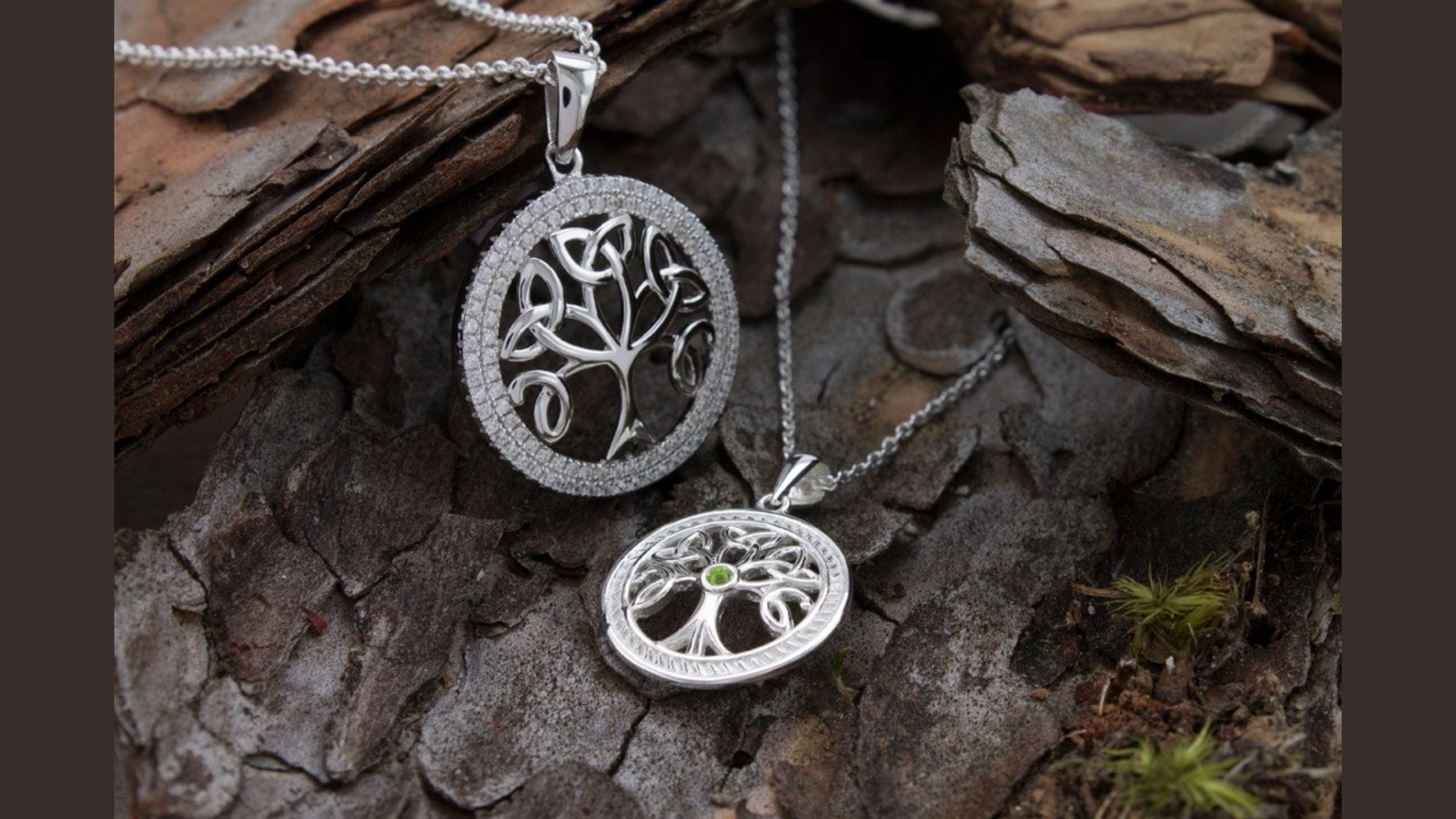 Grafton Street: the heart of Dublin's' City Centre, one of the most favoured shopping streets in the country and home to Weir & Sons historical premises. Dublin city sees hundreds of thousands of tourists pass through its streets each year. Some may be visiting the Book of Kells, the statue of Molly Malone, the Guinness Storehouse or simply browsing and shopping all that Grafton street has to offer. We at Weir & Sons are lucky to be part of such excitement and welcome customers from all over the world each day. Among our collection of jewellery and watches, we also carry a wide variety of Celtic jewellery pieces. Some of our most popular items include Celtic knot wedding bands which signify eternal love, Claddagh rings for the person who holds your heart and Shamrocks as a souvenir or your trip to the Emerald Isle. But what do all of the Celtic designs mean and what do they stand for? Here is our guide to understanding what all our Celtic designs symbolise.
Understanding the Celtic Symbols of Ireland
Claddagh
''With these hands I give you my heart and crown it with my love'' A
Celtic Ring
which is designed with two hands clasping a heart with a crown on top. Probably the most popular piece of Celtic jewellery as it is recognised all over the world. It is normally bestowed as a gift to the one you love. The Claddagh stands for Love, Loyalty and Friendship: the hands represent friendship, the heart for love and the crown for loyalty. There are two ways of wearing the Claddagh ring which signify your status to a loved one - When the heart is pointed towards you, this indicates that your heart is taken, when it is pointed outwards your heart is open to new love! [caption id="attachment_1204" align="aligncenter" width="400"]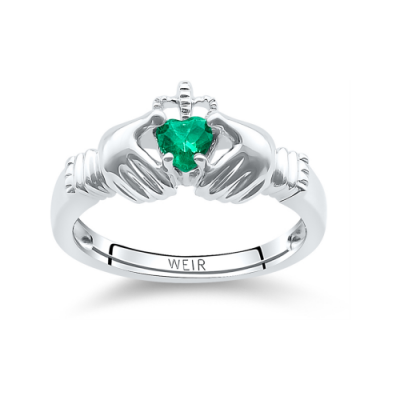 White Gold and Emerald Claddagh Ring[/caption]
Trinity Knot
The
Trinity Knot
is featured in many ancient Celtic manuscripts including the legendary 'Book of Kells' which is on display in Trinity College, Dublin. Christians believed the three points on the Trinity knot represented the Holy trinity of the Father, Son and Holy Spirit. Nowadays, the endless intertwining curves of the Trinity Knot represent eternal love and jewellery bearing this symbol is often given as a gift to a loved one. [caption id="attachment_1207" align="aligncenter" width="400"]
Gold and Diamond Trinity Knot Earrings[/caption]
Celtic Knot
Celtic knots, very similar to the Trinity knot represent infinity and eternity because they contain no beginning or end. It is designed with several intertwining loops that do not begin nor end and symbolises eternal love. This design also features heavily in the
Book of Kells
. Each day, a librarian changes the page to be displayed. The only way to ever see the entire book would be to visit every single day for one year!
Celtic Cross
Rooted in the soil, yet reaching for the sky, they stand tall around the Irish landscape. The Celtic cross pays tribute to the precious Celtic heritage of Ireland, Scotland and Wales. It is a powerful symbol of faith usually worn as a pendant. Some of Ireland's most famous Celtic crosses are found in Kells and Duleek in Co. Meath and
Monasterboice
in Co. Louth. [caption id="attachment_1205" align="aligncenter" width="400"]
Sterling Silver Celtic Cross[/caption]
Shamrock
The Shamrock is a national emblem of Ireland and one that is recognised worldwide. Saint Patrick is said to have used it as a metaphor for the Holy Trinity in his teachings. The emerald green clover typically has 3 points, but if you spot a 4 leaf clover, you are considered very lucky indeed, as they are so rare. [caption id="attachment_1206" align="aligncenter" width="400"]
Silver and Emerald Shamrock Pendant[/caption]
The Harp
An iconic instrument in Irish culture and another recognised emblem of our nation. It is said that ancient Irish high kings employed a harpist to entertain them in song and dance – this special instrument was only played in royal circles. The Harp has been used many times over in modern Ireland in celebration of our heritage. Guinness uses the harp on their logo, it is featured on the back of Irish coins and in recent years was used as the design for a modern bridge –
the Samuel Beckett Bridge
– which crosses the River Liffey in Dublin.
Tree of Life
The Tree of Life symbolises the power of earth, connected to ancestors and spirits. Used for food, shelter and a place to gather by the Celts. Without trees life would have been more difficult in Celtic times. Rooted in the ground and reaching its branches out and up to the sky, this design is worn by many for more reasons than their Celtic heritage – The tree of life is often associated with knowledge, power and wisdom. Many modern designs of the symbol are stylish and contemporary and worn as fashion pieces. [caption id="attachment_1208" align="aligncenter" width="400"]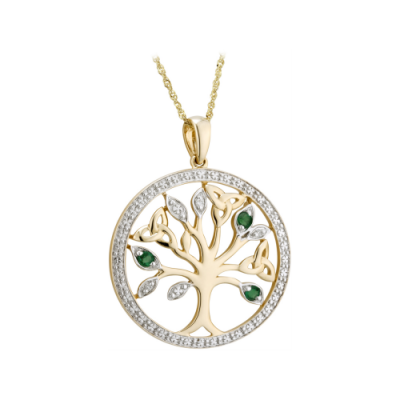 Gold and Diamond Tree of Life Pendant[/caption] Celtic jewellery plays a significant part in the Silver Department here at Weir and Sons, as we are based on Grafton St. in the heart of Dublin city. We are just minutes away from Trinity college: Ireland's Oldest University and home to the Book of Kells.
- By Lucy Lee